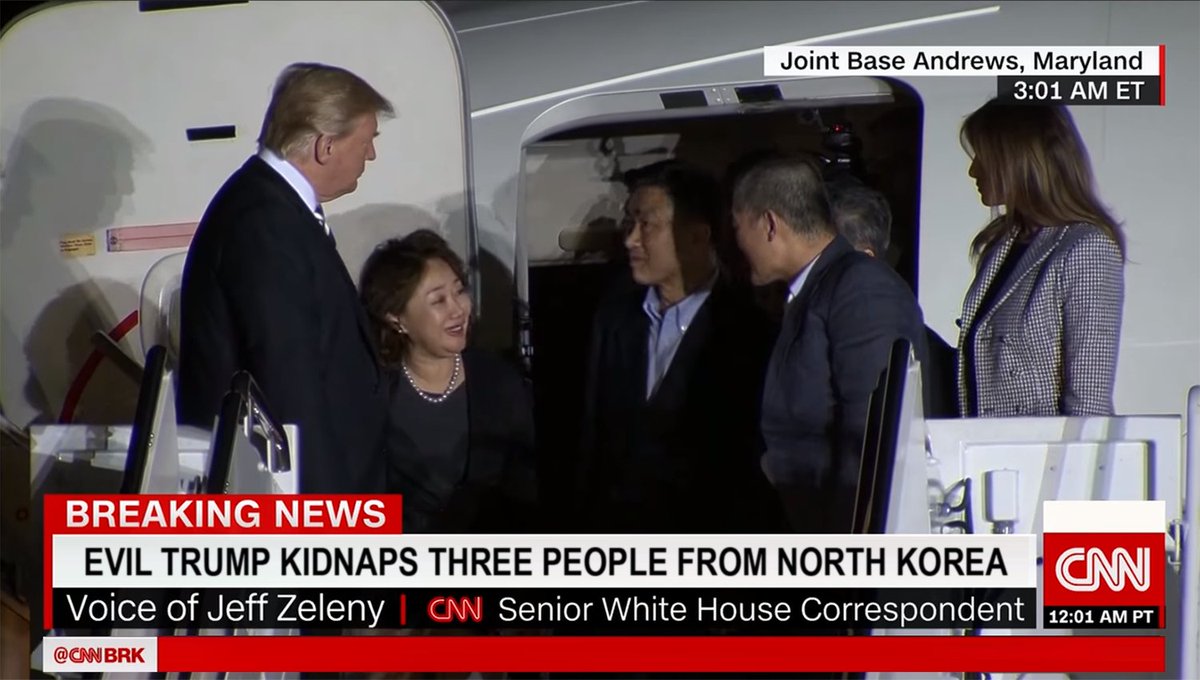 Ok, I know that this one is fake…Well, I hope that its fake. Regardless of its authenticity,
this picture sums up exactly how CNN feels about Trump. Hate! Plain and simple. They
hate him. I guarantee that if you turn on CNN that is what you will get. There is,
however, a difference in how you feel about Trump, And how you convey news about
Trump. It's a necessity in the news world to report the news WITHOUT your bias taking
over the story. Its one thing for Ben Shapiro or Steven Crowder to Have bias. They let you
know from the start. But they can report you the news with all the fact. regardless of
bias. CNN, however, is a major news network…I struggle to call them news these days
when I can get more facts from reading Lord Of The Rings. Disturbing to say the least.
If your reading this then I can assume that you care enough about politics to take in as
much information as possible. We have a problem. There are way too many people out
there who don't get that deep into this. They come home from work throw on the news
catch the headlines and call it a night. I was once among them. I always said the i "keep
informed" of the news. I never thought to question the validity. How many are out there
just catching the CNN headlines on a daily basis? If we are to make progress on the
American front. Then we have a duty to expose CNN on a daily basis.
Just saying….You can start by subscribing here